Home slider








Richárd Végh, Board of Directors of the Budapest Stock Exchange (BSE)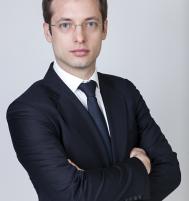 Richárd Végh was appointed to the Board of Directors of the Budapest Stock Exchange (BSE) in December 2015 and Chief Executive Officer on 1 January 2016.
Previously he worked at the Central Bank of Hungary (MNB) from November 2013 to December 2015, as Director of the Capital Market Supervision Directorate and was responsible for prudential supervision of capital market institutions in Hungary, market surveillance examinations, concerning market manipulation, insider trading, and unauthorized financial services and was also responsible for the capital market issuer licensing. He was representing MNB in several national and international organizations including the Board of Supervisors of ESMA. He has been member of the Board of the Hungarian Investor Protection Fund (BEVA) since 2013.
From 2004 till 2013 he worked at Budapest Stock Exchange in various positions.