Home slider








Grzegorz Zawada, CFA, Capital Markets Expert and Supervisory Board Member of Public Companies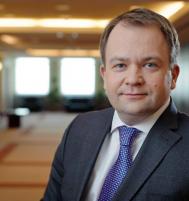 Grzegorz is a capital markets expert and supervisory board member of public companies. He has over 20 years of experience in financial markets both in Poland and overseas.
Between 2014 and 2016 he was the Deputy CEO of the Warsaw Stock Exchange responsible for business development and strategy. He was also the Chairman of the Supervisory Board of Bondspot – operator of one of the most liquid Treasury bond markets in Europe, and Vice Chairman of the Supervisory Board of TGE – the leading power exchange in CEE.
Before joining the Exchange he was the Managing Director of the brokerage house of PKO Bank Polski – one of the most successful brokers on the Polish market.
In the years 2007-2011 he worked in the City of London in equity research departments of Nomura, RBS and HSBC. Before leaving for London he spent 7 years with Erste Bank Group as Head of Research for Poland and member of the management board of Erste Securities Polska.
He graduated from Warsaw School of Economics and holds an MBA degree from University of Minnesota. CFA charterholder since 2003.