Home slider








Ismail Erdem, CFA, Chief Executive Officer and Founding Partner of Taaleri Wealth Management (Turkey)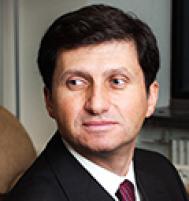 Ismail Erdem, CFA, is chief executive officer and founding partner of Taaleri Wealth Management (Turkey), which is a subsidiary of Taaleri Wealth Management (Finland). Mr. Erdem leads the wealth management team in Turkey. He also manages the group's equity funds that invest in Turkey and Middle East and North Africa (MENA) regions.
Mr. Erdem began his career in 1995 as an equity analyst. Prior to joining Taaleri, he worked as a research analyst at ING Barings, managed the investment research and institutional sales teams of leading Turkish brokers including Finansinvest and TEB/BNP Paribas Investments and served as the managing director of Standard Unlu Asset Management in Turkey.
Mr. Erdem is a founding board member of CFA Society Istanbul and has served on the society's board in various capacities including two terms as president. He led the effort to hold the first Investment Research Challenge in Turkey and contributed to several IRCs as mentor and judge. He has been a member of the EAC (Education Advisory Committee) within the CFA Institute for three years.
Mr. Erdem holds bachelor's degrees in electrical engineering and physics from Bogazici University, Turkey. He completed his MBA in finance and corporate accounting at the William E. Simon Graduate School of Business, University of Rochester. He also conducted PhD studies in management science and systems at McMaster University, Canada.