Home slider








Liam Halligan, Editor-at-Large, Business New Europe/Intellinews Economics Commentator, Telegraph Media Group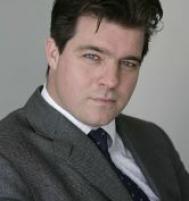 Liam Halligan is one of the UK's most influential economics commentators.Since 2003, he has written his weekly Economics Agenda column in The Sunday Telegraph, which has been recognised with a British Press Award. He also writes regularly for The Spectator magazine.
 Liam is Editor-at-Large of Business New Europe/Intellinews, a leading source of English-language business, economic and political news and analysis covering 30 countries across Central, Eastern and South-Eastern Europe and the Former Soviet Union.
 Liam has been a Political Correspondent for The Financial Times and spent seven years as Economics Correspondent at Channel 4 News, where he won a string of accolades, including the prestigious Wincott Business Broadcast Award an unprecedented three times. He has also written for The Economist, The Wall Street Journal and GQ - where he wrote a regular column. 
 From 2007-2013, Liam was Chief Economist at Prosperity Capital Management, a CIS-focused asset management company controlling some $5bn on behalf of leading institutional investors. He now sits on the investment committee of New Sparta Asset Management.
 He holds a first Class degree in economics from the University of Warwick and an MPhil (Econ) from Oxford University - and has held research posts at the International Monetary Fund, the International Food Policy Research Institute, the Social Market Foundation and the London School of Economics. Liam is listed in Who's Who and is a citizen of both the UK and The Republic of Ireland.