Home slider








Michał Woźniak, CFA, Director, Blackrock Global Fixed Income Group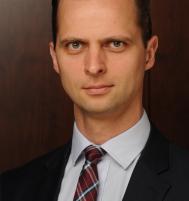 Michal Wozniak, CFA, Director, is a Portfolio Manager for Emerging Markets Debt Portfolio Management team for Blackrock Global Fixed Income Group. He has responsibility for managing local rates within dedicated local currency bond portfolios and multi-segment strategies, including, local rates, sovereign debt emerging market currencies.

Prior to joining BlackRock in November 2013, Mr. Wozniak was working as a portfolio manager in Emerging Markets Debt teams in Lombard Odier Investment Managers and JPMorgan Asset Management, focusing on global local and hard currency fixed income strategies. Before that, he was responsible for Eastern European strategies in Fortis Investments in London. From 2002 until 2007 he was working in Credit Suisse Asset Management in Warsaw, initially as a portfolio manager and later heading the fixed income team. Michal started his professional career in 2000 as an equity analyst in ABN AMRO Asset Management.

Mr. Wozniak earned a Masters in Finance and Banking from the Warsaw School of Economics in 2001.